Think Mobile: Not when, then, soon, but here and now – today. It is not too late. Get App smart for your business and get in the game.
Mobile apps are not for tomorrow; they are here and now and are already affecting your company. Your investors, partners, suppliers, customers are already mobile – and that is not including your future investors, partners, suppliers, customers who are not just already mobile, but smart, savvy mobile professionals in their own right. Mobile is now an expectation, with the field of app development evolving at rapid pace. That said, for such an emergent market, it is definitely not inaccessible, 'too difficult' or out of reach even for small enterprises.
So why go mobile? There was a "phenomenal 126% increase in apps created per business" (Fliplet) in the last year, and Ericsson predicted that "6.4 billion people (80% of the world's population) are predicted to be smartphone users by 2021. Add those figures to average smartphone users spending "3.5 hours a day on their smartphones" (Exact Target), you begin to see why getting app smart is important.  For me the proof has been in my travel. Travelling across different continents, moving from ramshackle villages to high flying skyscrapers- they all have one thing in common:  they are connected. They are online, they are mobile, and they are in a virtual world regardless of socio-economic wealth and the roof over their heads.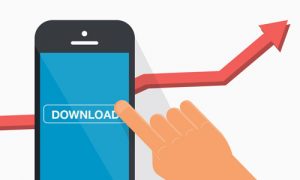 Smart phones and tablets have significantly changed how people access information and your business. Within a few clicks, your customers have access to information to carry out tasks with immediacy not permissible by telephone or paper. Mobile technology is a significant part of their lives today, and tomorrow their dependency is only likely to increase.
This provides a fantastic opportunity for companies who are able to embrace this behaviour and become part of it; allowing mobile interaction with your business differentiates you from your competition. And with one tap – you can be at your customer's fingertips, not an alternative. Just ask yourself: Are they finding your brand or your competitors?
So what does your app have to do? With such a substantial field of company apps already being used be it for banking, shopping, or booking – it also brings an expectation for quality, efficiency and style. Apps need to be quick to load and use, optimised to make the process of engaging with you simple  – all of which helps to make you a habit for your customer, making you their 'go to'.
The ripple effect created by app use is an opportunity; cementing old relationships and growing new ones – increasing sales, productivity, efficiency and long term cutting costs. And the best part of becoming mobile smart? It really isn't that difficult.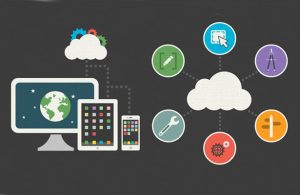 So how can you get mobile smart? Firstly understand what you are looking to achieve from your app. What do you need it to do? How will your customers engage with you using it? And with these foundations, Hove Digital will help: Making app development easy, providing you with an easy to use service to create your very own smart phone app for android and apple devices – whatever your purpose! With 20 core modules that can be customized and adapted to suit every business need, the possibilities are suddenly endless.
So if apps are your 'tomorrow' plan, then it is time to stop, get on board and develop your mobile provision right NOW. Get app smart for your business and get in the game.                      
Hove Digital